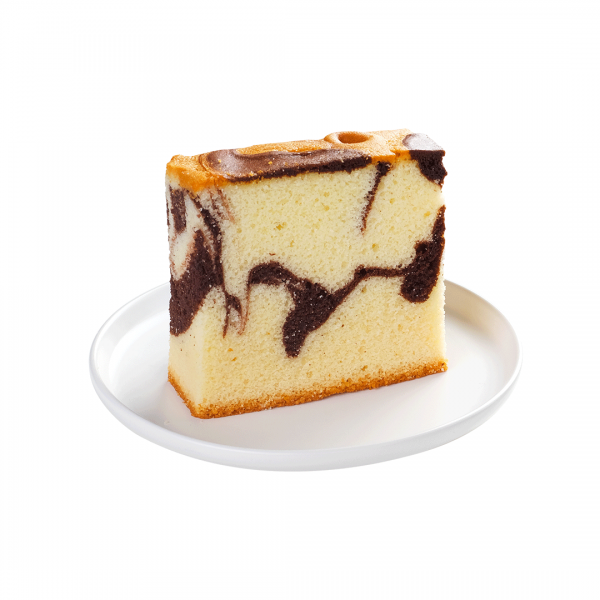 Marble Cake Slice
Moist and dense cake with fine texture and eating qualities . Finished product has marble effect created by the chocolate batter that is swirled into the butter cake batter.
* Prices may vary according to location.
* Prices may change without any prior notice.
* Additional disclaimer: Actual food presentation in stores may vary.