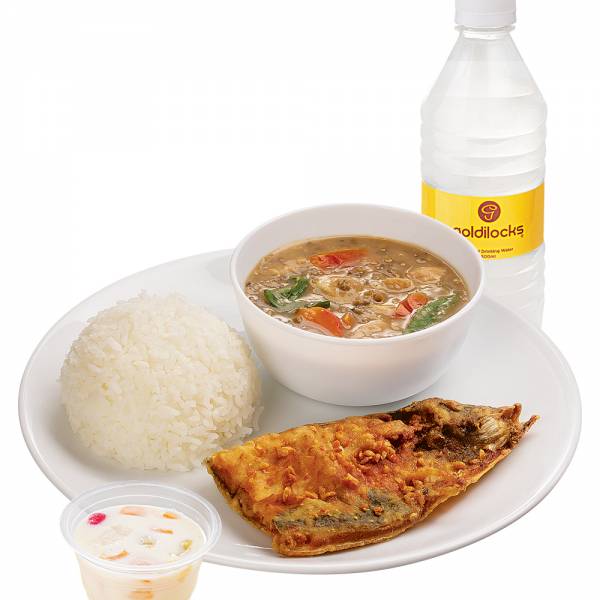 Pinggang Pinoy - Monggo
.P120.00
A complete and well balanced meal that consists of Monggo, 1/4 Daing na Bangus, Steamed Rice, Bottled Water and Fruit Gelatin.
IMPORTANT: This meal contains 717kcal (Represents 36% of recommended 2000 kilocalories per day. The remaining daily energy requirement can be obtained from other meals during the day.)
* Prices may vary according to location.
* Prices may change without any prior notice.
* Additional disclaimer: Actual food presentation in stores may vary.