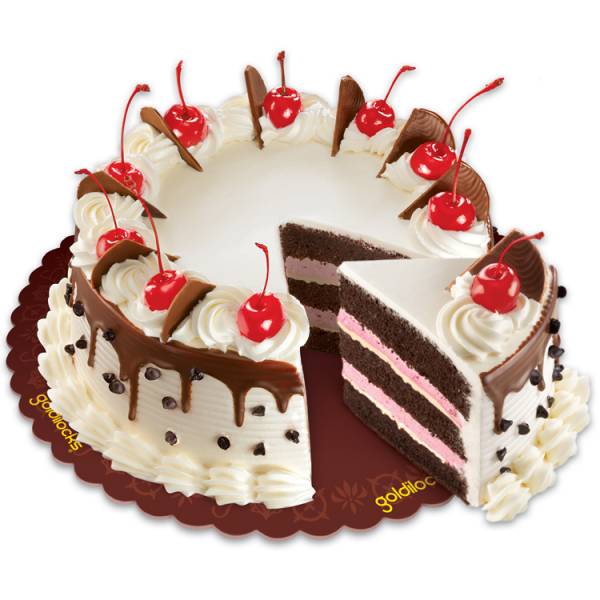 Chocolate Cherry Torte
P620.00 (8' RND)
P379.00 (Petite)
Three layers of chocolate sponge cake moistened with aromatic kirsch solution and filled with delicious strawberry cream pie filling. The cake is iced and bordered with baileys whipped cream, drizzled with chocolate ganache and sprinkled with chocolate chips. The top is decorated with baileys whipped cream and alternately decorated topper and whole maraschino cherry with stem.
* Prices may vary according to location.
* Prices may change without any prior notice.
* Additional disclaimer: Actual food presentation in stores may vary.