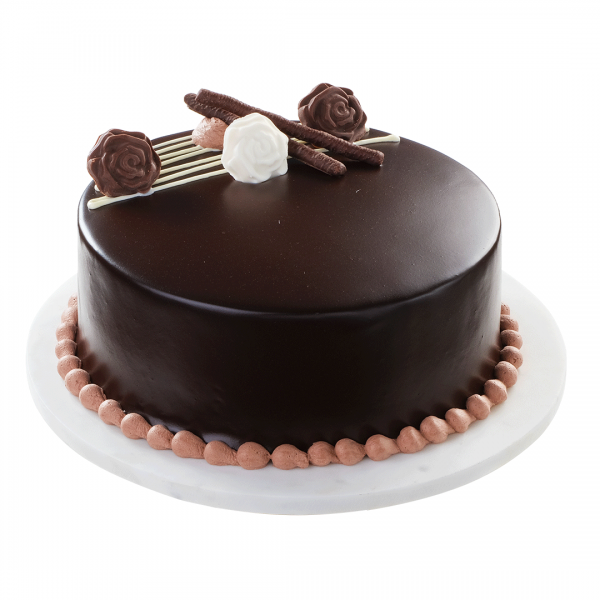 All About Chocolate Cake
A moist and fudgy chocolate cake filled with chocolate mousse filling and whipped cream. Iced with chocolate whipped cream and covered with chocolate ganache. It is topped with chocolate flower and chocolate sticks. The sides were decorated by marble chocolate triangle bordered with round chocolate whipped cream.

Actual size and look of the product varies from image.
Price may vary depending on location.

* Prices may vary according to location.
* Prices may change without any prior notice.
* Additional disclaimer: Actual food presentation in stores may vary.