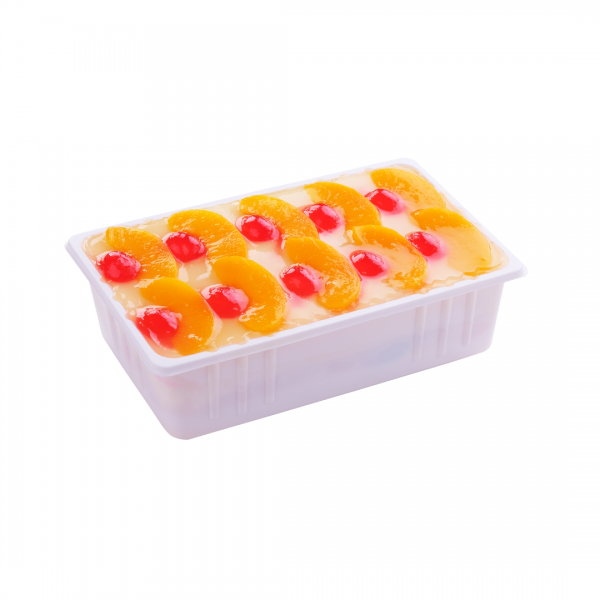 Crema De Fruta
Two layers of vanilla sponge cake filled with combination of custard filling and fruit cocktail. The top is iced with same custard filling and topped with sliced peaches and cherries. A layer of thin gelatin covers the entire top of the cake.
Storage condition: Keep chilled (1°C - 4°C)

See allergen information
here
* Prices may vary according to location.
* Prices may change without any prior notice.
* Additional disclaimer: Actual food presentation in stores may vary.