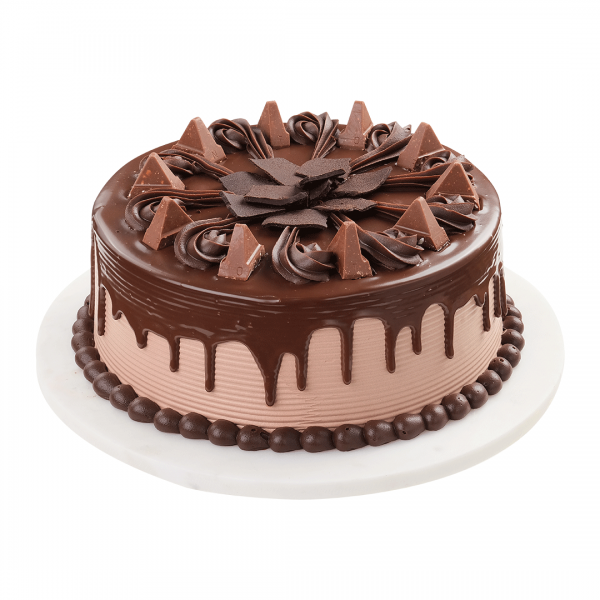 Royal Fudge Cake With Toblerone
Deliciously moist chocolate caramel cake with buttercream and choco mousse filling, topped with chocolate ganache, Toblerone chunks, and chocolate shavings.
Storage condition: Keep frozen (-15°C - 18°C).
See allergen information
here
* Prices may vary according to location.
* Prices may change without any prior notice.
* Additional disclaimer: Actual food presentation in stores may vary.