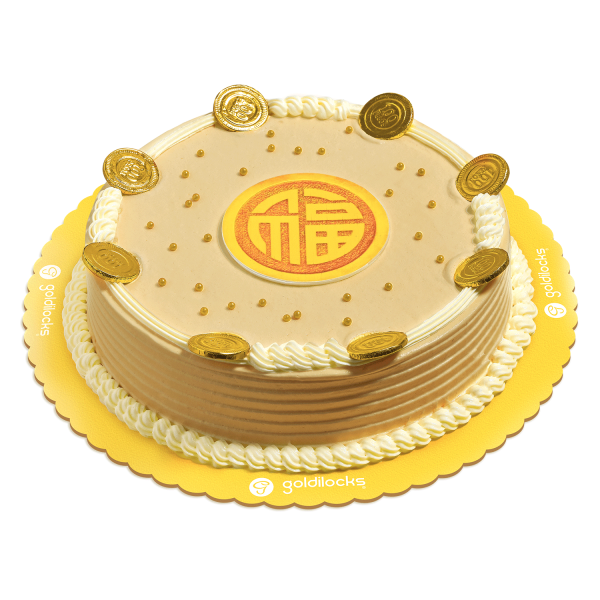 Chinese New Year Cake
One Tier round cake topped with chocolate gold coins arranged on the top border of the cake. Also topped with Chinese character symbol (Fu) made of frosting sheet with gumpaste backing and sprinkled with gold dragees. Chinese New Year toppers shall be applied on the following greeting cake flavors: Mocha & Vanilla-Marble Chiffon Cake.
* Prices may vary according to location.
* Prices may change without any prior notice.
* Additional disclaimer: Actual food presentation in stores may vary.