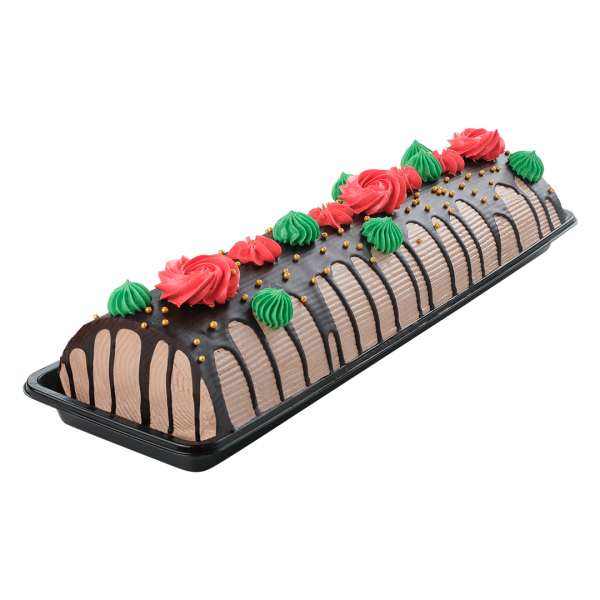 Christmas Chocolate Roll
Chocolate flavored roll sponge cake filled with strawberry filling. The whole roll cake is iced with chocolate buttercream icing with a straight comb design. The topped was decorated with chocolate ganache and rosette design (rose type) of green and red colored buttercream icing.
* Prices may vary according to location.
* Prices may change without any prior notice.
* Additional disclaimer: Actual food presentation in stores may vary.