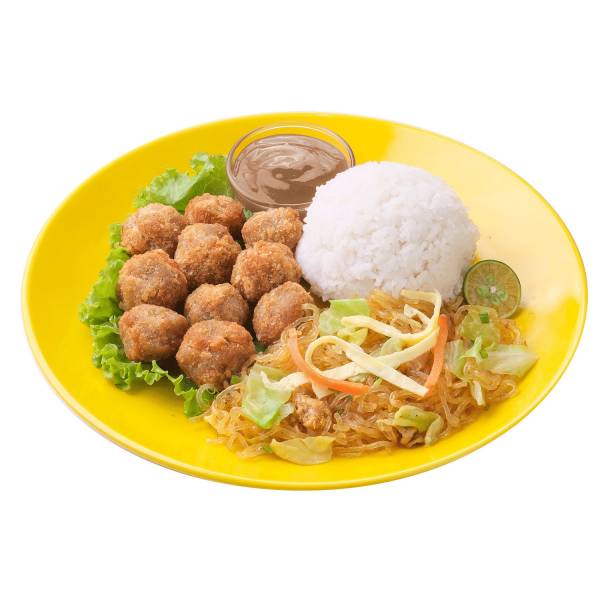 Chicken Popcorn with Sotanghon & Rice
Marinated cubed chicken thigh fillet coated in batter and breaded using Japanese bread crumbs, deep fried until golden brown. Placed on a bed of lettuce, served with gravy, sotanghon and steamed rice.
* Prices may vary according to location.
* Prices may change without any prior notice.
* Additional disclaimer: Actual food presentation in stores may vary.