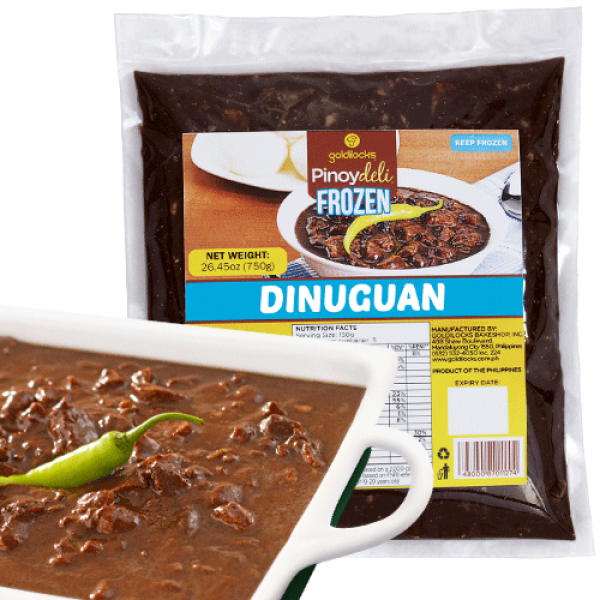 Frozen Pinoydeli Dinuguan
P300.00
An all-time favorite filipino dish which never fails to delight our senses. It is a savory stew of pork meat and blood simmered in cane vinegar and premium spices, giving it a one of a kind Filipino taste.

IMPORTANT: Two (2) days advance order lead time is required. Available in selected Goldilocks Luzon stores only.

* Prices may vary according to location.
* Prices may change without any prior notice.
* Additional disclaimer: Actual food presentation in stores may vary.