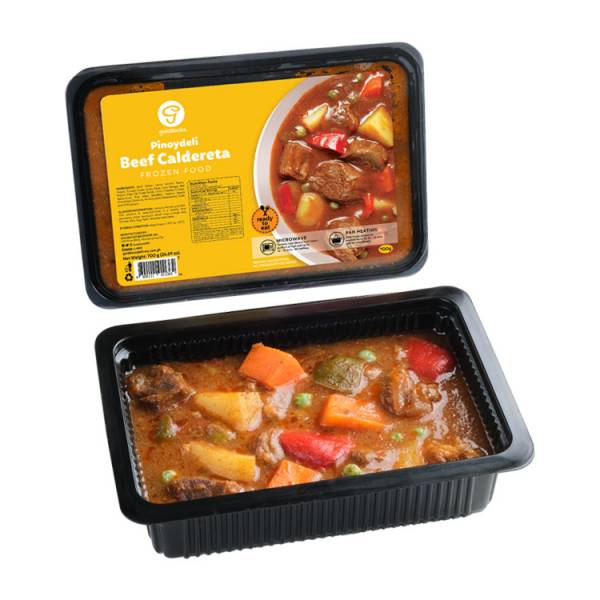 Ready-to-Eat Beef Caldereta
A tomato-based stew of tender cuts of beef that is slow-cooked to bring out that richness in its orangey red sauce that is a bit sour, salty with a hint of spiciness and sweetness. The cubed potatoes, carrots, bell peppers, green peas are tender but not mushy and compliments the richness of the sauce. It is packed by 700g in microwavable container.
* Prices may vary according to location.
* Prices may change without any prior notice.
* Additional disclaimer: Actual food presentation in stores may vary.